Welcome to Guangzhou Moonyao Kids Clothing Factory since 1987
Free Sample. OEM. ODM. Agent. Wholesale
Description of Kid's Clothes
Item No.
821020
Sample fee
Free
Sizes
2-10T/Y, Customized
Main Fabric
Cotton Tuller,taffeta
Colors
, Customized
Material
Polyester/Spandex
Label
Beana, Customized
Lining
100% cotton
Style
s
Technic
Stitching.
Payment
T/T, L/C, Paypal
Package
3C OPP Bag/PCS, 100pcs/Carton
Supply
OEM/ODM/Agent/Wholesale.
Shipment
Air/Ship/Express
Delivery Time
15 Days after deposit.
Company
Manufacturer
Shipping Time
3-10 days
Location
Guangzhou, PRC. 510200
Features
.
WHY US,
1) Wholly own garment factory located in Guangzhou.
2) 30 years experience in Kids Clothing industry.
3) 10 kids clothing designers' team.
4) High Quality, Factory Price, Small Quantity.
5) More than 200 different designs updated for every season.
6) Welcome to visit factory & wholesale stores.
7) Offer a FREE sample for each client.
8) It can be made by your requirement for the material, fabric, color, sizes etc.
9) Your styles & sizes is welcome.
Children Clothes Show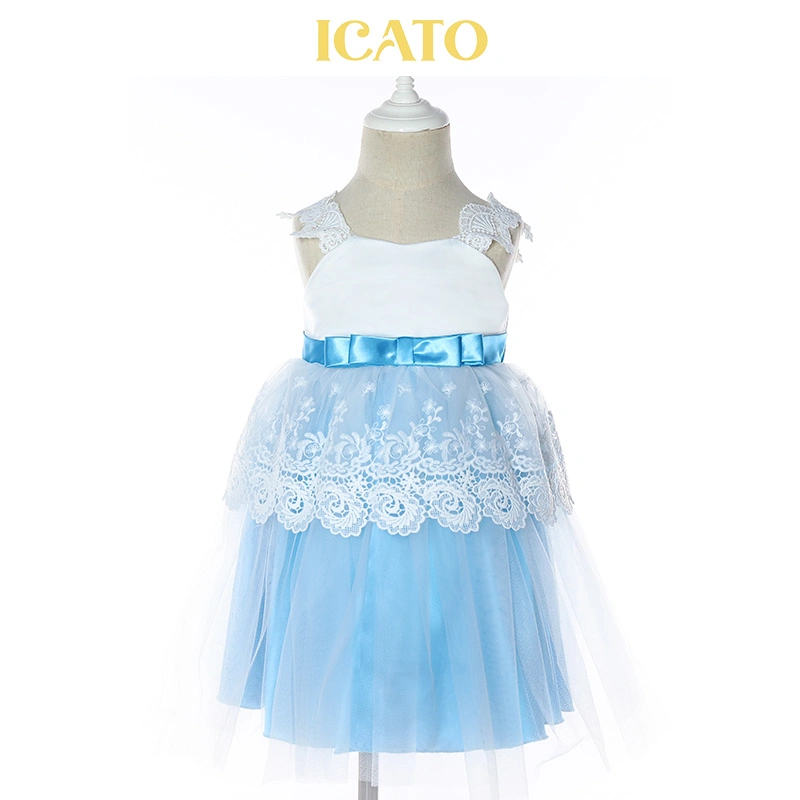 Find more similar princess dress designs
Kids Wear Measurement
Moonyao Girls' Dress Size Chart
Items
2Y
4Y
6Y
8Y
10Y
12Y
14Y
Bust(cm)
50
54.5
59
63.5
68
72.5
77
Length(cm)
58
60.8
63.6
66.4
69.2
72
74.8
Waist(cm)
56
58.5
61
63.5
66
68.5
71
Moonyao Kids' Coat Size Chart
Items
2Y
4Y
6Y
8Y
10Y
12Y
14Y
Bust(cm)
56
58.5
61
63.5
66
68.5
71
Length(cm)
24
26
28
30
32
34
36
Moonyao Kids' Jackets Size Chart
Items
2Y
4Y
6Y
8Y
10Y
12Y
14Y
Bust(cm)
71
74
77
80
83
86
89
Length(cm)
40
42.5
45
47.5
50
52.5
55
***Your Size Chart is Welcome. Pls. send it to us.
Children Clothes Design Exhibition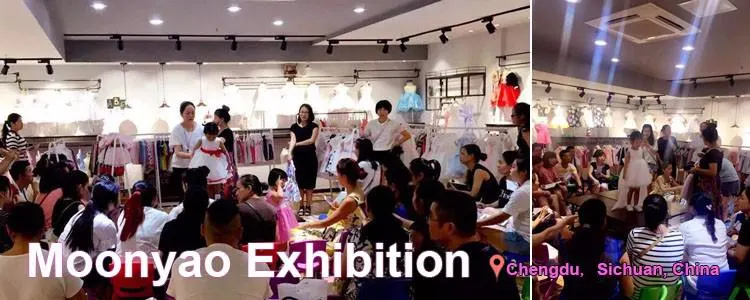 View the latest designs
Kids Clothing Wholessale Stores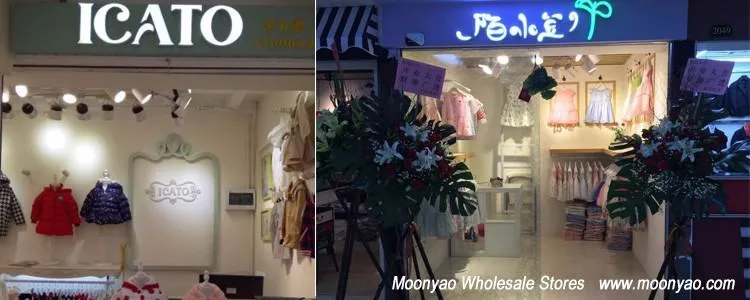 Go and visit Wholesale Stores
About Moonyao Kids Clothing Factory
Guangzhou Moonyao Kids Clothing Factory is a professional manufacturer in kids clothing industry for 30 years, especially in cutting work & material matching. We have our own designers' team & two kids brand wholesale stores located in Guangzhou Kids Clothing International Wholesale Market, provide OEM/ODM/Agent/Wholesale services.
There're more than 100 different designs updated for every season which will be showed in Pre-season Exhibition.
We can offer a FREE SAMPLE for each client. When you received the sample, you can check our workmanship & item quality, directly.
We can also custom your styles & sizes.
Welcome to visit our factory.

Visit Moonyao Kids Clothing Factory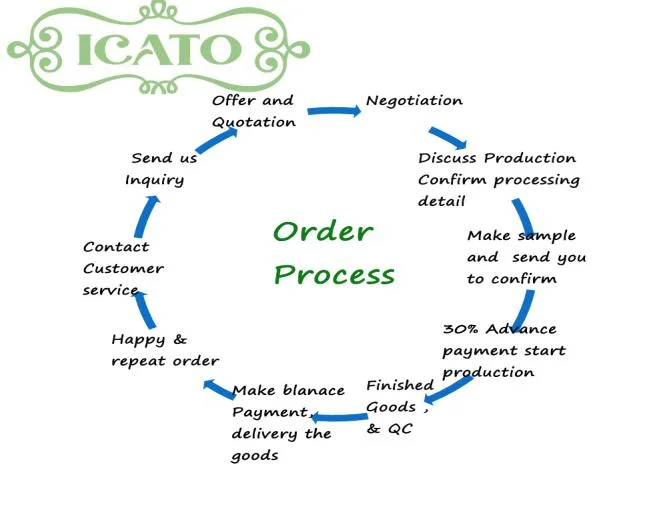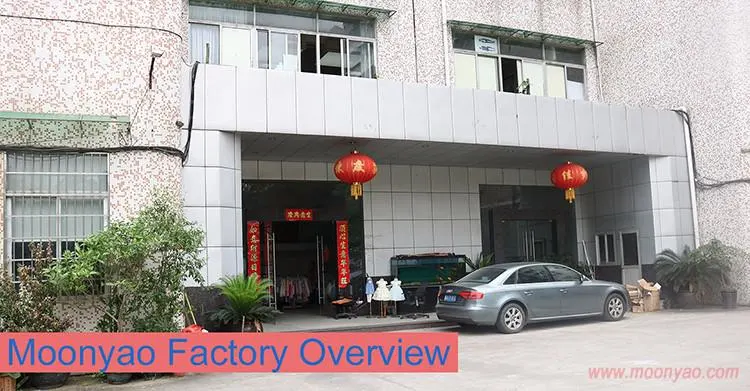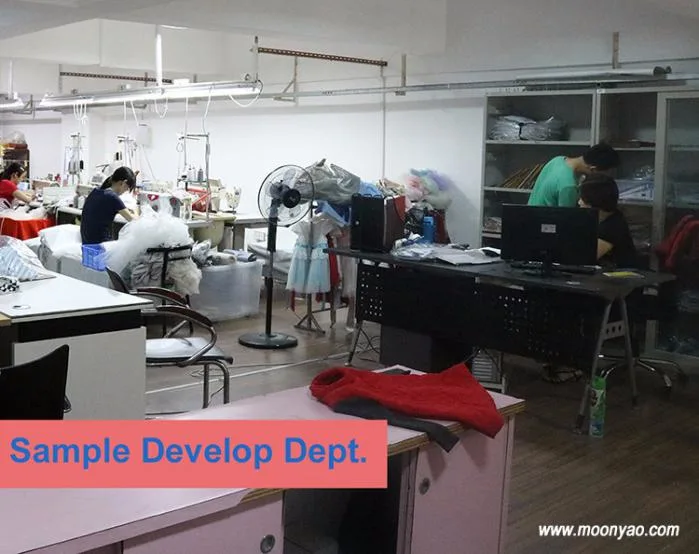 FAQ for Kids Clothing
1) Q: Can I go & visit your factory?
A: Yes, welcome! Before you come, pls. contact us.
2) Q: How can I get the latest price list?
A: You can send your inquiry online or contact us, directly.
3) Q: Can I take a sample order, firstly.
A: Yes, of caurse. And we can offer a free sample for you.
4) Q: Can you make my designs?
A: Yes, sure. Our designers' team can make copy for you.
And you need to send your sample & size chart to us, firstly.
5) Q: What's your delivery day?
A: 20 days after deposit.